10 December 2022
I'm very fortunate to have had 2 interstate trips this year, to Uluru and Cairns. The world is finally opening up, and our states and territories are allowing us the freedom to travel interstate as we did pre-COVID, so I made the most of this freedom and booked these interstate holidays.
I travelled to Uluru with my mother on a tour, as its been on our bucket list for as long as I can remember. I travelled to Cairns with one of my support workers, so I could visit a lifelong school friend, and see my beloved god daughter – who I love to see as often as I can.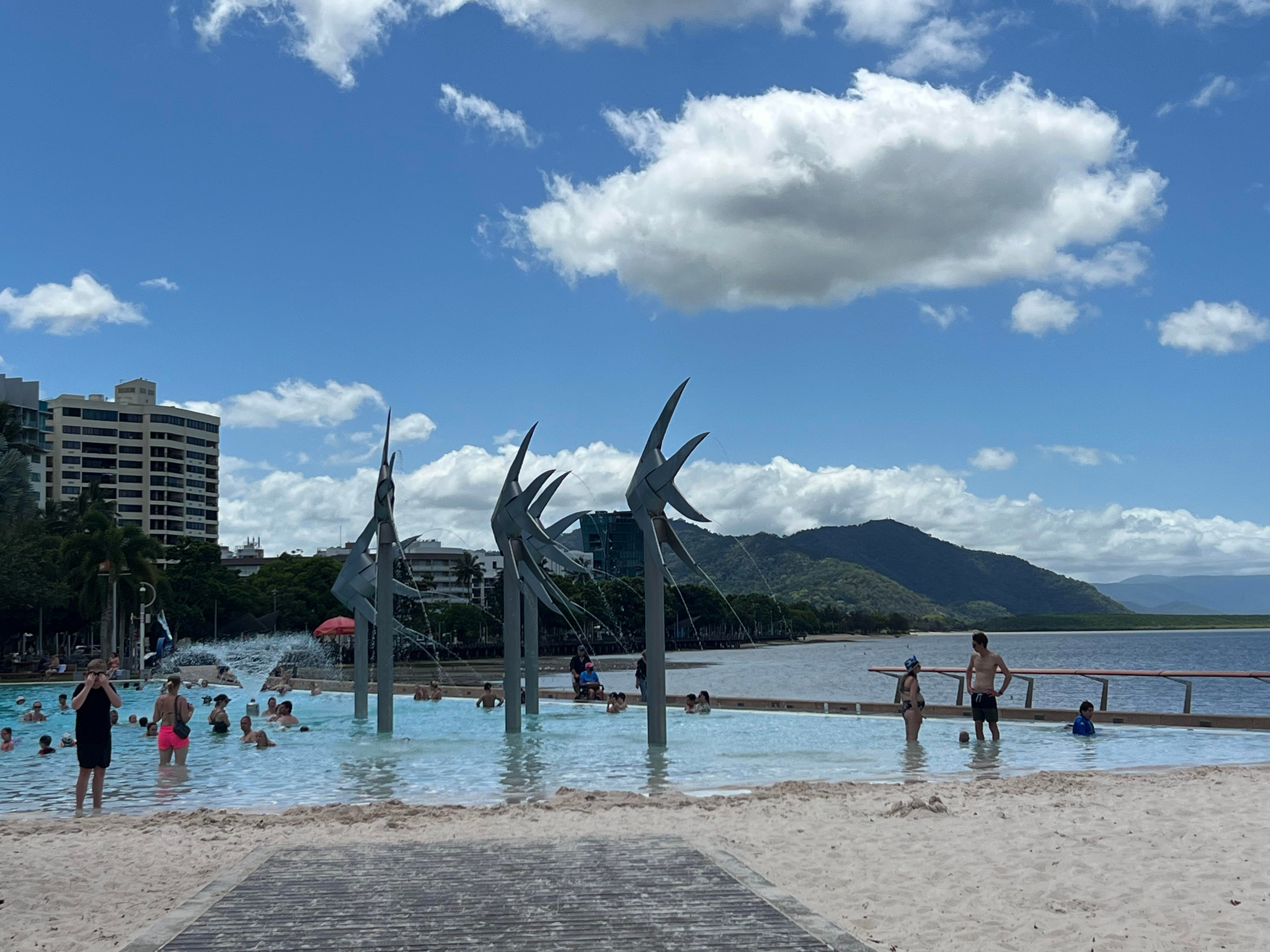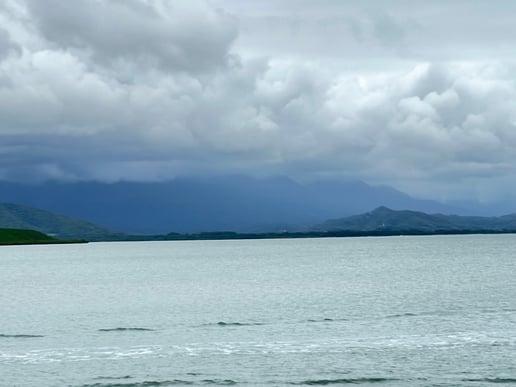 Uluru and Cairns are extremely beautiful and contrasting places in Australia; however, for people with disabilities, these places (just like most places) present with challenges in terms of mobility and accessibility.
That said, I must admit that a lot has changed since I was a child and went on holidays with my parents. Back then, I visited a lot of countries and major cities, but monuments, galleries, motels, cafes, and toilets were not always easy for me to access in my wheelchair. Even the places I could access, did not have much wriggle room inside so moving my wheelchair around was quite difficult and restricting. It was also very challenging to get transport to, from, and within these destinations when I was younger, causing frustration for everyone involved.

Fortunately nowadays, these struggles have changed in most places due to people with a disability being more recognised in society; and as people with a disability have more freedom and support to travel (thanks NDIS).
Touching on my time spent in Uluru (I will talk about this more later on), I found that using a manual wheelchair was the only way I could travel around. I definitely recommend this to anyone else with a physical disability wanting to visit Australia's most famous landmark.
Travelling with an electric wheelchair (whilst it gives more independence and freedom) is not easy at all - especially in small and unpopulated areas, as it's really difficult to find accessible transportation options that take on electric wheelchairs (such as vans and big taxis).
This would mean getting to, from and around Uluru would be really difficult if I had my electric wheelchair, and involve a lot of waiting time until one of the very few accessible taxis is available. I did find that most tours were accessible in Uluru, which is an impressive progression towards a more inclusive world for people like me (see previous article). All motels, galleries, cafes, and toilets were also accessible which made me feel really noticed, confident, and accepted.

FLIGHTS

The flight to Cairns with Qantas was easy and enjoyable. The only issue I encountered was that I was required to call QANTAS in order to book and secure an accessible seat on the flight – as you can't reserve accessible plane seats online (ridiculous, I know). As someone who is non-verbal, I am unable to do this, so I had to organise for a support worker to assist me. This whole ordeal involved waiting for over 2 hours on hold in order for me to speak to someone who could help (unsurprisingly). Once I had the accessibility service for this trip booked, it was all pretty much smooth sailing from there. I had to arrive an hour and a half before take-off to give staff enough time to get me onto the flight.
The flight was on time, I was well looked after, they wheeled me to the plane where I got to board first, then they transferred me to an aisle chair to move me to my seat. There was morning tea supplied which was a cookie and a cup of tea – my favourite as this is easy for me to eat (and delicious!). I chose to go to the bathroom before boarding, as I wasn't sure if the toilets were going to be accessible. However, the staff were willing to assist if I needed to use the toilet onboard which was very comforting. The staff assisted me to disembark once all the other passengers had exited the plane, which took around an hour. My own wheelchair was picked up from the checked in luggage, and then conveniently returned and waiting for me when I got off the plane. Airport staff pushed me to the caracole to retrieve the rest of my luggage. All staff were very polite and helpful, which made this overall experience really positive.

However, this level of accessibility and customer service was not the case when I flew to Uluru. I booked our flights with Qantas, although we were bumped and flew return with Jetstar – and it was a horrible experience from the beginning. When we arrived at the departures section of the airport, the Jetstar ground staff didn't help at all until my Mum got really mad at them. This was despite the fact we had booked special assistance for the flight. Up until the point where my Mum expressed her frustration, she had to do everything by herself – such as pulling the wheelchair apart (which involves removing the back rest, seat, arm rests, and removing both wheels) and then checking my wheelchair in along with the rest of our luggage.
I know that all airlines have limited staff due to the never-ending impacts of COVID, but people with disability booking ahead for assistance should have the same rights as everyone else – and their carers should be helped if they're seen to be struggling. The lack of assistance was definitely disappointing. Next thing you know, they're probably going to be asking us to fly the plane ourselves.
I boarded the flight 30 minutes before everybody else – where I was escorted to the accessible seat I had reserved. This seat was located in the aisle, which gave me a little bit more room to move. Food and drinks wise, the only thing offered to passengers was complimentary water (how riveting). I was not even given a straw so I could drink my water, but luckily, I had brought my own in my carry on.
All other food and drinks were required to be purchased for some ridiculous 500% mark-up price. I was also not provided with any offer of help and/or guidance regarding using the bathroom on the flight, which made me feel a bit embarrassed to ask, so I just held on.
To exit the plane, I had to walk down a small flight of stairs onto the tarmac. I was told a chairlift could be provided if I waited until everyone else exited the plane first – which from my experience can take hours. I am able to walk with assistance, so my mother assisted me down more than 20 stairs, then returned to the plane to carry my wheelchair and bags down. The only assistance offered, was for someone to support me whilst my mother did all this running around.
Safe to say this flying experience was not my favourite for many reasons. The cherry on top of this whole Ayers Rock Airport snafu was definitely when the hotel forgot to load our bags into the bus on our way back home, so we had to go back to get them. This may seem like a minor inconvenience, but for my mum to go back and get all the bags, whilst pushing me and not having anyone to assist her carry anything is definitely a juggle.

Overall, I felt that although the Qantas tickets were overpriced when compared to Jetstar, they were worth it. I don't know why all flights can't like be like the Qantas one to Cairns!

CAIRNS

Cairns airport is wheelchair friendly all the way to the Budget car hire bays, where we picked up our vehicle, so the transition was very smooth. My support worker & I drove to Port Douglas, stopping for lunch in Palm Cove on the way. The esplanade along the beach was smooth and easy for my wheelchair, and was lined with accessible (and divine) restaurants. We chose to spend our first night at the "Rattle and Hum" bar. It had a ramp to easily wheel me up, a nice view, and delicious food. But most importantly, they had gorgeous, strong and really tasty cocktails. Life in Port Douglas was a bit challenging at first, as our wheelchair friendly accommodation had a three-step entry. However, we could park our car in the garage and then take the lift to the first floor to our room – which was all accessible.
Walking around Port Douglas was easy, although sometimes one may need a four-wheel drive wheelchair to ride along uneven surfaces – like driving along the sand on the beaches. Everyone, including all of the restaurants and bars we visited, were extremely helpful and well set up to make our stay very enjoyable.

The great thing about our accommodation was the lush green tropical gardens surrounding our apartment. We had breakfast included, which was along the boardwalk opposite the beach. It consisted of mouth-watering pancakes with Nutella & whipped cream; along with a huge variety of other breakfast options.

We stayed Shangri-La Hotel in Cairns, which had a beautiful view and 2 gorgeous swimming pools. Unfortunately, the rooms that are designated for wheelchair guests are shoved into a corner of the hotel overlooking a carpark and facing a noisy street. The bathroom was very accessible including the shower as it was huge and open. The pool was however inaccessible, as it had a few steps to conquer. We weren't prepared for this, so it was disappointing. But the City of Cairns itself is a joy to get around with beautiful vistas, esplanades and harbour. Our favourite restaurant, Salt House, was all decked out with easy wheelchairing, helpful staff and delicious fish and chips. The cocktail list is extensive which made my choice difficult but so enjoyable.
Cairns is known for the Great Barrier Reef, although I didn't go out to the reef on this particular trip, as I've been before with my school friend Clair – who is currently working on the reef as a marine biologist. She assists in saving our coral and wildlife. It was always a dream to dive with Clair and explore her underwater office which was a beyond magical experience. Accessible tours are available to visit the reef and on previous trips, the boat staff have all been helpful getting me into the water and allowing me to enjoy our beautiful reef just like everybody else.

Our time here was all self-guided as I have been to Cairns many times before with my mother and friends. If you are planning a trip, checkout the Cairns for the Disabled website for information.
You can find all sorts of information on accessibility of tourist spots such as Cairns Tropical Zoo, The Dome, The Rainforest, Wildlife Safaris and more.
Be sure to book ahead though, to ensure full satisfaction and assistance on your holiday. You can also contact 1300 780806 and speak to The Cairns Holiday Specialist 7 days a week.

Uluru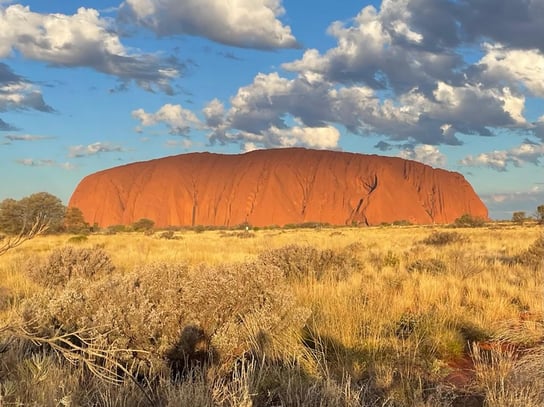 As I touched on before, most Uluru tours are accessible for wheelchairs, although if you require accessible transport to and from the airport, or to go out on any of the tours, you must pre order – AAT tours provide that transport – https://www.aatkings.com

You must book ahead for a sunset dinner to experience Ayers Rock at this time of the day & to see the Valley of the lights which dance across the sand dunes. The night sky in the desert is a magical sea of stars.
Saying this, the Kata Tjuuta tour isn't accessible for wheelchairs as there are a lot of stairs and bumps involved – so I cant compare these two tours with each other.

Our hotel the Garden Desert was very accessible, along with bathrooms in & around Uluru, including the local shopping centre, pub, cafes, and galleries.
It may be too challenging for anyone using a power wheelchair outside the hotel surrounds though, as the paths can be very rough and will cause you to experience a bit of "ground turbulence" as I like to say.
Check out my previous article on Uluru for more information about this trip.

I personally didn't take out travelled insurance for both trips because we were still within Australia both times. Travel insurance however is always very expensive for me to pull out, which makes planning for trips a little harder and more costly. However, I have been told that if you pay for your QANTAS flights with American Express, you receive complimentary/discounted travel insurance with them.

Traveling with a disability is not that bad if you know the tricks of traveling. I love traveling because I get to see new places or visit my friends who live interstate or overseas. Traveling does have its ups and downs and while it can be amazing and wonderful, it can also be stressful especially for a person with a disability. I always think that it's the people you meet when you travel, who really make or break your experience or vision of the destination. Saying this, I loved both of these trips despite a few hiccups – and I would definitely go back and visit. I am very eager for my next few trips coming up later this year, so stay tuned for a review (and for all the funny bullshit I cant seem to escape from).