bringing inclusion to life
Achieve Australia delivers tailored disability services in Sydney and the Northern Rivers so you can build the life you want
How we can support you to get more from life
We can help you find a great place to live, a supportive workplace, ways to develop new skills and expert NDIS advice
How Achieve can help you
We want you to have a great experience with us. Read our 'welcome' information for families and learn about the way we work and how to request a meeting with us
A basket full of friendships
Everyone feels welcome at our colourful The Sewing Basket stores. Our teams of supported employees and volunteers at Balmain, Kincumber, Newington and our new store at Caringbah share a strong bond formed through a shared love of sewing, craft and helping customers.
Volunteer with us
Our social enterprises and organisations we work with
Read about our successful commercial ventures and supported employees. Also learn about the organisations we work with that are using research and innovation to remove barriers to social inclusion for people with disability
Want to be part of the journey?
Find out about the ways you can join us to drive social inclusion for people with disability. Join our team, learn more about us, donate or volunteer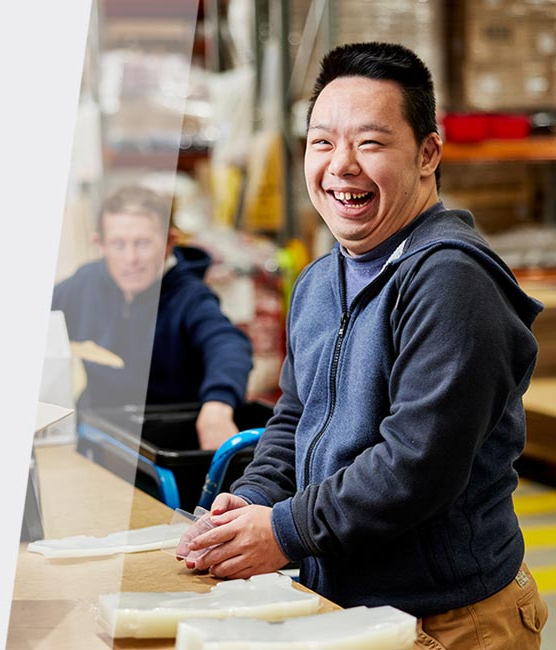 What's going on at Achieve
Keep up with the news about our clients, services, team members, new projects, and advocacy work. You'll always find an interesting story to read here