We are looking for new supported employees to be part of the team in the warehouse at Kincumber
More Details
What we do
We sell donated fabrics, patterns, patchwork, embroidery materials, knitting and crochet yarn, haberdashery, and more while providing employment for people with disability.
A team of experienced volunteers from the community work alongside the people we support.
Our colourful shops give donated fabrics and other products a second life and stop these useful items from going to landfill.
Our retail shops are in Kincumber, Newington, Balmain and Caringbah.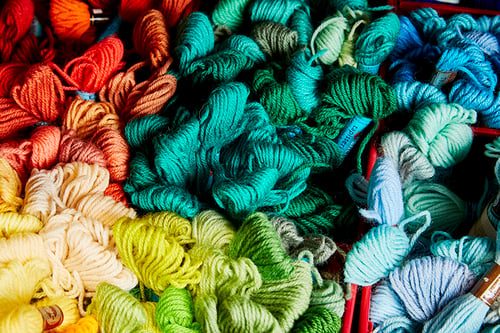 Supported employment and social inclusion
We provide people with disability the opportunity to work and learn social skills.
Sustainable shopping experience
Donated items are sold in our shops giving preloved items new life and are recycled.
Our shop stock is all donated by the community.
If you're looking for an amazing gift idea, The Sewing Basket has you covered!
You can now buy a $50 voucher online to shop at The Sewing Basket. Click on the button below to view and buy a voucher. Why not treat yourself?